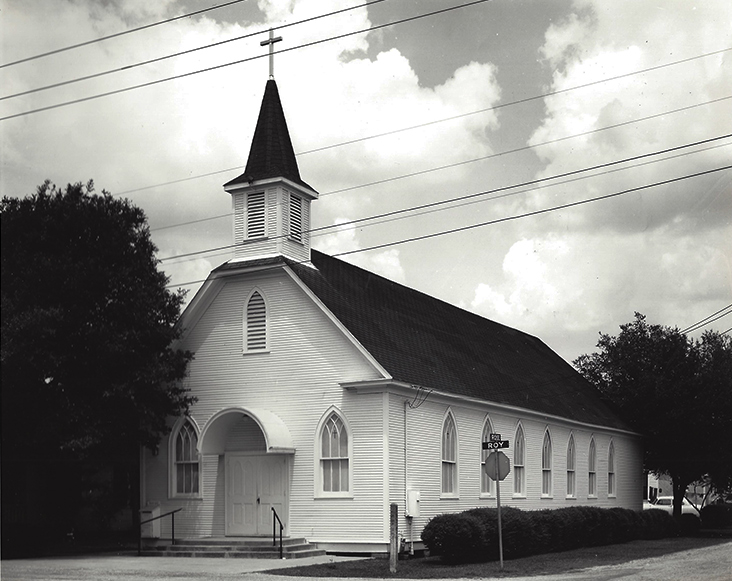 Messiah Lutheran Church has been serving its community and proclaiming the message of God's love and salvation since 1923. On Sept. 2, 1923, the Rev. Hobart Meyer was installed as the church's first pastor, and Messiah Lutheran Church was officially organized Dec. 9, 1923.
Messiah Christian Day School opened Sept. 15, 1930 with Carl T. Schoessow as teacher and principal in a remodeled five-room building. In October 1951, the present school and parish hall were dedicated. Messiah conducted an elementary school here until 1970, when it joined with Trinity downtown to form the Trinity-Messiah Lutheran School, a partnership that lasted until 2002.
Recognizing the need for early childhood care, the Messiah Lutheran Early Childhood Center opened in the fall of 1982 under the direction of Pastor James Tonn. Stacey Cook Viviano was one of the first to be enrolled in the new program – and is now the Center's director. The Center offers Christian-based child care for ages 2 months through pre-kindergarten.
In 2016 the Rev. Timothy Engel was installed as Messiah's ninth pastor. Under his leadership the congregation has continued to embrace its neighborhood and beyond with the unconditional love of Jesus Christ.
HISTORY OF MESSIAH PASTORS
Rev. Hobart Meyer                                          1923-1928
Rev. Anton Froehlich                                      1928-1939
Rev. W. M. Schreiner                                      1939-1961
Rev. Wallace Marth                                         1963-1970
Rev. Melvin Cordes                                         1971-1980
Rev. James C. Tonn                                         1981-1992
Rev. Daniel Georg                                            1994-1999
Rev. Richard Schuller                                      1999-2014
Rev. Timothy Engel                                          2016-Present