Our

Pastor
Rev. Timothy Enge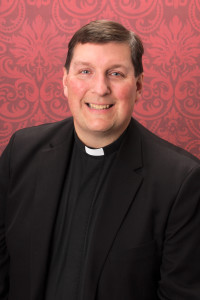 l, a Michigan native, is a 1989 graduate of Concordia Seminary, St. Louis. During his ministry he has served congregations in Minnesota and Indiana. In 2016 Pastor Engel moved from the Midwest to serve the Messiah congregation and the city of Houston.
Pastor and his wife, Kim, have been blessed with two children, Jakob and Katie. Jakob has earned a Masters in Psychology and Katie serves as an officer in the United States Air Force.
Pastor Engel invites you to visit his blog, The New Narthex.
Our Secretary
Debbie Stallings is a lifelong member of Messiah and has served as Church Secretary since 2001.
Our Music Director
Rollin Cattau serves as our Church Organist and Director for our Vocal and Handbell Choirs.